Friday, July 22, 2016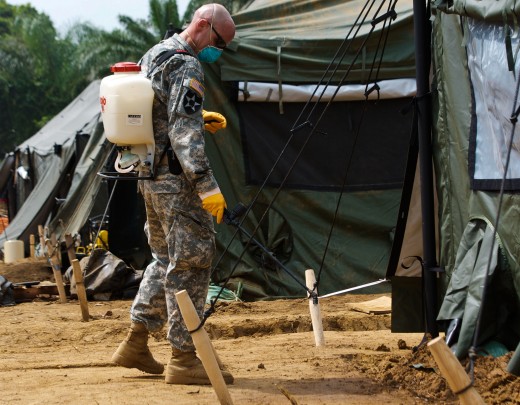 Preventative medicine soldier sprays insecticide around living quarters in Gbediah, Liberia, Dec. 15, 2014. Taken during Operation United Assistance, the joint effort to combat the devastating Ebola outbreak.
 | 
Source
Hollywood has produced a multitude of cinematic experiences that have shown the absolute horrors of war. They captivate us through the brave warriors who charge into battle; serving up extra helpings of freedom and butt kicking around the world. Whether they're Cpt. Miller searching for Pvt. Ryan during WWII (Saving Private Ryan, 1998), or Dutch hunting down an alien killing machine, a predator so to speak, in the jungle (Predator, 1987).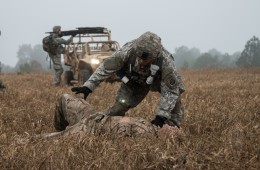 A medical soldier treating casualties in training scenario, 2016.
 | 
Source
But there's also an emotional connection, brothers and sisters in arms ready to pay the ultimate price. It's a mixed cocktail of heroism, and "the feels".
These movies are easy to sell, they're exciting and have a vast audience base. Regardless of fiction vs. non-fiction, we're still invested, and in some ways relate what we see on screen to real military personnel. Although those values may be shared with real heroes, there's still a story behind the curtain.